Waterloo IL Lawn Care Services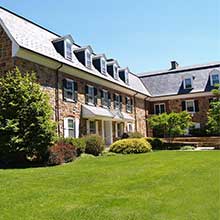 Lawn Care Services Waterloo Illinois. Ground Effects offers lawn care services in Waterloo IL. Our comprehensive lawn care services include the mowing and trimming of Waterloo Illinois area lawns. The professionals at Ground Effects can create a lush, vibrant lawn that is healthy and strong. With our experience in the lawn care industry, we know how to properly care for your lawn in a timely manner, without causing damage. Our Waterloo IL lawn maintenance team will work with you to customize a lawn care service package for your individual lawn's needs. Not all soils and grasses are the same, and every lawn is different from the next. At Ground Effects, we offer Waterloo IL lawn care services customized for every lawn.
Commercial Lawn Care Services
If your Waterloo Illinois business is looking for a commercial lawn care company, look no further than Ground Effects. Our team is experienced in Waterloo IL commercial lawn care and can work with your business to create a customized lawn maintenance program. We can properly manage your commercial property's lawn and green spaces so that it is inviting to visitors. A business's first visual impression is reliant on their lawn, landscaping, and green spaces. Let the Ground Effects team produce a beautiful, professionally manicured lawn for your business or commercial property with our Waterloo IL commercial lawn care services.
Waterloo Landscaping Services
Ground Effects also provides landscaping services in Waterloo IL. For Waterloo IL homeowners looking to add beautiful landscaping to their homes, Ground Effects is the best choice in landscape designers. Our professional landscape design team works with you to design a beautiful landscape using our 3-D design software. This gives you a visual preview of the look of your new landscaping, before it's installed. The landscapers from Ground Effects can install everything from a new flower bed to a paved walkway with intricate patterns. Choose Ground Effects for all of your Waterloo IL landscaping services.
If you or your business is looking for the best Waterloo IL lawn care services, contact us today!