St Peters MO Lawn Care Services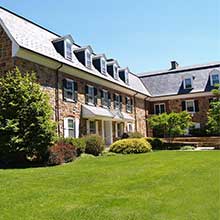 Lawn Care Services St Peters Missouri. Ground Effects is a full service lawn care company that offers professional lawn care and maintenance services. Our St Peters MO lawn care services include mowing, fertilization, and insect control for your lawn. The Ground Effects team is committed to customer satisfaction. That's why all of our lawn specialists go above and beyond their mowing requirements to remove any trash in your yard, as well as hand weed landscaping. As a lawn care company, we are also dedicated to the highest quality customer service by offering lawn edging as a regular part of our lawn mowing services. Make the right choice for your lawn by choosing Ground Effects as your St Peters lawn care service provider.
Commercial Lawn Care Services
Continuing our commitment to the best customer service, Ground Effects provides commercial lawn care services in St Peters MO for commercial property managers, business owners, and home owners associations. The same professional lawn maintenance that we provide for residential clients is given to commercial properties through our mowing, trimming, and landscaping services. Our team of lawn care experts will inspect your commercial property and discuss with you what the best lawn maintenance plan is for your business. Ground Effects is the number one choice for commercial lawn care services in St Peters MO.
St Peters MO Landscaping
Ground Effects is the best landscaping company in St Peters MO. Our professional landscape designers can work with you to design a visually stunning landscape that will add value to your St Peters MO property. We use cutting edge 3-D design software so you can see how your customized landscape designs will look without ever breaking ground. Ground Effects can install any landscape project to your St Peters MO property, including simple mulched flower beds or large scale projects like paved patios with an outdoor fireplace. Choose Ground Effects for all of your St Peters MO landscaping services.
If you or your business is looking for the best St Peters MO lawn care services, contact us today!