St Louis Lawn Services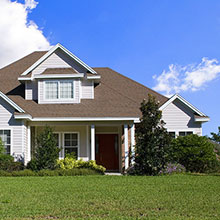 Lawn Care Services St Louis. Ground Effects offers a complete range of lawn care services in St Louis. Our lawn care and maintenance services for the Greater St Louis area include mowing and trimming of lawns. With our mowing services for St Louis, we not only mow your lawn with our professional equipment, we also take the time to weed flower beds and remove and trash that has wandered into the lawn. Our dedication to customer service is what makes us the best choice for all of your St Louis lawn care needs. Let our team of expert lawn care specialists take care of your lawn with our comprehensive lawn maintenance plans for the St Louis area. Our team has the knowledge and experience to provide the best St Louis lawn care services.
Commercial Lawn Care Services
In addition to our comprehensive lawn care for your home, Ground Effects provides St Louis area businesses with commercial lawn care services. Our St Louis commercial lawn care services include the mowing, trimming, and edging of your commercial lawn or green space to create a professional look. Current and potential customers will be sure to notice the manicured look of your business lawn, leaving them with a positive impression of you and your business. Choose Ground Effects as your St Louis commercial lawn maintenance company for all of your commercial lawn care service needs.
St Louis Landscaping
Ground Effects also offers St Louis landscaping services. We have the capabilities to expertly design and install a beautiful landscape for your home. Our team of landscape designers will come to your home and work with you to design the landscape of your dreams with our 3-D design software. Then our team of St Louis landscapers will install the new landscape and hardscapes into your lawn area. Adding a professional landscape to your St Louis home increases the curb appeal and value of your home, as well as adding a pleasant visual element to your lawn. Make Ground Effects your number one choice for St Louis landscaping companies.
If you or your business is looking for the best St Louis lawn care services, contact us today!