St Louis City Lawn Care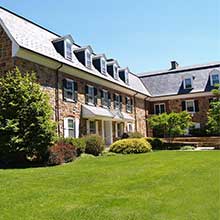 Lawn Care Services St Louis City. Ground Effects is the top lawn care company for lawn care services in St Louis City. If you are a homeowner in St Louis City and need lawn services, choose Ground Effects for our superior customer service. We have a team of lawn care professionals that are dedicated to client satisfaction. Our team is encouraged to go out of their way to make every customer experience a pleasant one. Let us work with you to create a customized lawn care plan for your St Louis City home. We understand that not all lawns are created equal, and dedicate our time to figuring out what will work best for your lawn. Choose Ground Effects for all of your St Louis City lawn care services.
Commercial Lawn Care Services
Ground Effects proudly offers the same level of high quality customer service to our St Louis City commercial lawn care clients. For St Louis City business owners and commercial property managers, having a lawn care company you can trust to do a good job is immensely important. Ground Effects knows that an inviting landscape, lawn, or green space can make the difference in gaining a new customer. Our team of experts can work with business owners, apartment complex managers, and even municipalities to create customized commercial lawn care services in St Louis City.
St Louis City Landscaping
Ground Effects provides the best landscaping services in St Louis City. Adding professional landscaping to your St Louis City home can increase property value by increasing curb appeal. Our landscape designers use our cutting edge 3-D design software to bring you a customized landscape design in a virtual model. Once the landscape design is laid out, landscapers from Ground Effects will go to work to complete your St Louis City landscaping. We have the ability to install mulch flower beds, plant trees, divert water using retaining walls, or even create an outdoor entertainment space with a paved patio. Make Ground Effects your top choice for St Louis City landscaping companies.
If you or your business is looking for the best St Louis City lawn care services, contact us today!