St Charles MO Lawn Care Services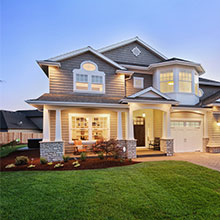 Lawn Care Services St Charles Missouri. Ground Effects offers lawn care services in St Charles from our full service lawn care company. Our most popular lawn care service is professional lawn mowing. Let the highly trained team from Ground Effects create a professional mowing schedule for your lawn to encourage healthy, lush growth. The Ground Effects team of experts knows when to cut your lawn, and at what height it needs to be cut to produce the most visually appealing results. Other services we offer include lawn fertilization, seeding, and insect control. When you choose Ground Effects, you get a custom lawn care package that is personalized for your lawn. Let Ground Effects provide all of your St Charles lawn care services.
Commercial Lawn Care Services
In addition to our residential lawn care service, Ground Effects proudly offers our full range of lawn care services to business owners and commercial property managers in St Charles. With our St Charles commercial lawn care services, your business facility or commercial property will be given the same expert care as our residential customers. We have worked with business owners, municipalities, industrial facilities, and home owners associations in the past, and our team is ready to go to work for your commercial lawn maintenance. Choose Ground Effects as the lawn care company to provide your commercial lawn care services in St Charles MO.
St Charles MO Landscaping
Ground Effects provides landscaping services in St Charles MO. The addition of professional landscaping to your St Charles home adds curb appeal, which increases property value. Our team of landscape designers can create a visually stunning virtual landscape model using our cutting edge 3-D design software. Let our knowledgeable team take care of all of your St Charles MO landscaping projects, from routine mulching services to patterned driveway made of elegant pavers. The landscape experts at Ground Effects are ready to help you create a beautiful landscape with our landscape services in St Charles MO.
If you or your business is looking for the best St Charles MO lawn care services, contact us today!