Mehlville MO Lawn Care Services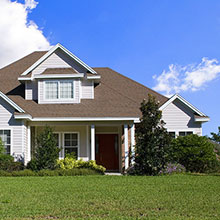 Lawn Care Services Mehlville Missouri. Ground Effects offers the best choice for professional lawn care services in Mehlville. Our lawn care company offers a full range of lawn services and maintenance plans. All of our lawn care services are customized to fit the needs of your Mehlville lawn. We pride ourselves on our dedication to customer service. The Mehlville lawn care services offered from Ground Effects include mowing, fertilization, and insect control plans created on a case-by-case basis for each of our clients. Our team of lawn care experts is highly trained and knowledge about the best lawn care practices. Ground Effects can create the lawn of your dreams with our lawn care services in Mehlville MO.
Mehlville Commercial Lawn Care
Ground Effects proudly provides commercial lawn care services in Mehlville MO. Commercial lawn care services from Ground Effects continue our tradition of exceptional customer service. We work with business owners and commercial property managers to create a lawn care and maintenance plan that meets the needs of your commercial lawn, green space, or common ground area. Our team follows proper lawn care practices so that your commercial space will be visually appealing and inviting to potential customers. Let Ground Effects be your number one choice for commercial lawn care services in Mehlville.
Landscaping Services
Ground Effects is the best landscaping company in Mehlville MO. Let our professional team add a beautiful landscape to your Mehlville home and increase the value of your property. The landscape designers from Ground Effects use cutting edge design software to create a customized landscape in 3-D. Our landscapers can install all aspects of your new landscape project, including simple lawn grading to even out holes or an entire paved patio area with a pergola and fire pit to create an outdoor entertainment paradise. Choose Ground Effects for all of your Mehlville landscaping services.
If you or your business is looking for the best Mehlville MO lawn care services, contact us today!