Maryland Heights MO Lawn Services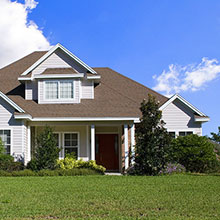 Lawn Care Services Maryland Heights Missouri. Ground Effects is the best lawn company for Maryland Heights lawn care services. Let our team of experts create a lawn care plan for your home that increases curb appeal through beautifully manicured grass. We provide professional lawn mowing services that include edging at no extra cost. It is our goal to produce high quality lawns through proper maintenance plans. We know that there is a lot more that goes into a healthy lawn than cutting the grass. It takes time and effort to properly water, seed, and fertilize a lawn so it produces lush green grass. When it comes to experience and knowledge, Ground Effects is the best choice for lawn care services in Maryland Heights MO.
Commercial Lawn Care Services
In addition to our residential lawn care services, Ground Effects provides commercial lawn care services for the Maryland Heights MO area. Past clients of our Maryland Heights commercial lawn care services include businesses, industrial facilities, and apartment complexes. This extensive experience makes us the number one commercial lawn care company for your Maryland Heights business or other commercial property. We will use our lengthy experience to create a custom lawn care service for you and your commercial property. Let Ground Effects be your lawn care company for all of your commercial lawn care services in Maryland Heights MO.
Maryland Heights MO Landscaping
Ground Effects offers the best landscaping services in Maryland Heights MO. The addition of professional landscaping increases the curb appeal of your Maryland Heights home, which adds to the overall value of a property. When you choose Ground Effects for your landscape design and installation, you receive high quality work from a passionate team of landscape designers. We design our landscapes with cutting edge 3-D design software, giving you the chance to preview potential landscape designs customized for your Maryland Heights MO property. Make the best choice for your landscaping project by choosing Ground Effects for your Maryland Heights landscaping services.
If you or your business is looking for the best Maryland Heights MO lawn care services, contact us today!