Hazelwood MO Lawn Care Services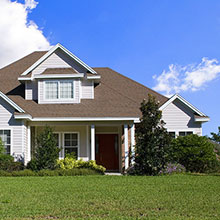 Lawn Care Services Hazelwood Missouri. Ground Effects is a full service lawn care company that offers professional lawn services in Hazelwood. Our team of lawn care professionals are experts on the proper procedures in lawn care and use only the highest quality lawn maintenance equipment. We work with customers to find the lawn care services that will fit their needs and the needs of their lawn. Hazelwood lawn care services from Ground Effects include mowing, fertilization, seeding, and shrub or brush trimming. It is our goal to go above and beyond to provide your lawn with the best lawn care. Ground Effects has the experience and equipment needed to meet all of your Hazelwood MO lawn care service needs.
Commercial Lawn Care Services
Let the experienced professionals of the Ground Effects lawn care team create a customized lawn maintenance plan for not only your home, but your commercial properties as well. We offer the highest quality affordable commercial lawn care services in Hazelwood. Our experience ranges from banks, restaurants, and shopping center green spaces, to home owners associations and industrial properties. We have the knowledge to create the best commercial lawn care services in Hazelwood.
Hazelwood Landscaping Services
Ground Effects is the best choice for landscape designers in Hazelwood MO. Increase the curb appeal, and the value, of your Hazelwood property with professional landscaping. Ground Effects provides a team of expert landscape designers who are knowledgeable about landscaping and have an eye for design. We use cutting edge 3-D design software for you to preview potential landscape designs customized for your Hazelwood home. Let Ground Effects provide all of your Hazelwood MO landscaping services.
If you or your business is looking for the best Hazelwood MO lawn care services, contact us today!