Florissant MO Lawn Care Services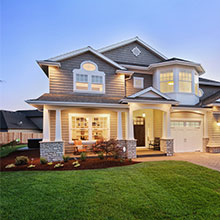 Lawn Care Services Florissant Missouri. As a full service lawn care company in Florissant, we take pride in our professional mowing, fertilization, and edging work. Our team has the experience to help you grow a manicured lawn that gives a positive first impression to the visitors of your home. We take the time to create a personalized lawn care plan for your lawn, as we know all lawns are not created equal. If you decide that waiting for the germination and growing time of a seeded lawn is not what you are looking for, Ground Effects offers sod placement and installation as part of our Florissant lawn care services. Ground Effects is the best choice for all of your lawn care service needs in the Florissant MO area.
Florissant Commercial Lawn Care
For business owners or property managers looking for professional lawn care and landscape maintenance services in Florissant, Ground Effects is the number one option for Florissant MO commercial lawn care services. We proudly offer our expert lawn care services to business owners, managers, and home owners associations in the Florissant MO area. Our team of lawn care experts will create a custom lawn care plan for your commercial property, including proper mowing and fertilization. Your commercial lawn, green space, neighborhood park, or subdivision will look better than ever with Ground Effects' Florissant commercial lawn care services.
Florissant MO Landscaping
Ground Effects provides landscaping services in Florissant MO. By adding professional landscaping to your Florissant home, you increase the visual curb appeal, which also increases property value. The Ground Effects team of landscape designers have the knowledge to create a functional and beautiful landscape design. We use cutting edge 3-D design software so you have the chance to view a virtual model of your customized design before installation begins. Make Ground Effects your top choice for Florissant landscaping services.
If you or your business is looking for the best Florissant MO lawn care services, contact us today!