Eureka MO Lawn Care Services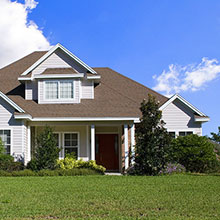 Lawn Care Services Eureka Missouri. Ground Effects is the best choice for lawn care services in Eureka. Our full service lawn maintenance packages are customized for the needs of your lawn. Every lawn is different, and has different factors that must be taken into effect when creating a lawn maintenance plan. Ground Effects employs a team of lawn care experts who are passionate about lawn care. With our Eureka lawn care services we use only the best mowing practices for your lawn. Our professional mowing services include edging at no extra charge. This dedication to creating a positive customer experience makes Ground Effects the number one choice for lawn care services in Eureka.
Commercial Lawn Care Services
If you are a business owner or commercial property manager, choose Ground Effects for all of your commercial lawn care services in Eureka MO. We proudly offer our expert lawn maintenance to Eureka businesses and other commercial properties, including apartment complexes, common ground areas, and neighborhood parks. Our commercial lawn care services in Eureka include mowing, trimming, and edging of commercial lawns. Let the lawn care experts from Ground Effects provide your business with lawn maintenance services to create an inviting green space for customers.
Eureka MO Landscaping
Ground Effects is the company you should call for all of your Eureka MO landscaping services. We have professional landscape designers ready to meet with you and help you create the landscape of your dreams. Our designers use cutting edge 3-D design software to bring your landscape ideas to life right before your eyes. Ground Effects has the capabilities to install landscaping projects of any scope- from simple plantings to a whole outdoor entertainment area with a fire pit and pergola. Choose Ground Effects as your Eureka MO landscaping company.
If you or your business is looking for the best Eureka MO lawn care services, contact us today!