Creve Coeur MO Lawn Care Services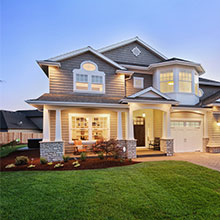 Lawn Care Services Creve Coeur Missouri. If you are looking for the best lawn care company in Creve Coeur, look no further than Ground Effects. We provide professional lawn care services in Creve Coeur MO. Let our passionate team mow, trim, and edge your lawn to give it a manicured look. When you have your lawn professionally maintained by Ground Effects, you receive much more than a weekly visit to mow your lawn. Following our commitment to customer service, we work with you personally to develop the lawn care service plan that fits your lawn, your goals, and your budget. Every customized lawn care service package from Ground Effects takes the time to inspect the lawns we will be working with, so we know the wind patterns, weed and insect problems, and weather conditions that are most likely to arise. Ground Effects is the best choice for lawn care services in Creve Coeur MO.
Commercial Lawn Care Services
As with our residential lawn care services, Ground Effects' commercial lawn care services in Creve Coeur are customized to meet the needs of your business, apartment complex, subdivision, or neighborhood association. Choose Ground Effects for the lawn care needs of your commercial property. We service all commercial lawns, green spaces, common ground areas, and commercial landscapes. We understand the importance of a well manicured lawn or landscaping, and the effect it can have on business. Let Ground Effects be the only lawn care company you need for commercial lawn care services in Creve Coeur MO.
Creve Coeur MO Landscaping
Ground Effects is the best choice for all of your Creve Coeur landscaping services. Our professional landscape designers are experts in creating visually appealing landscape designs with our cutting edge 3-D design software. We work with you to design the best landscape plan for your Creve Coeur MO home. Ground Effects can install the landscape you want, from a simple mulched flower bed to an outdoor fireplace for entertaining guests. Let Ground Effects be your Creve Coeur landscaping company and increase the curb appeal of your property.
If you or your business is looking for the best Creve Coeur lawn care services, contact us today!