Chesterfield MO Lawn Care Services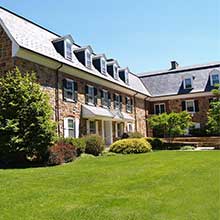 Lawn Care Services Chesterfield Missouri. When choosing a lawn care company, it is important to consider the difference an experienced company can make. Ground Effects is the lawn care company that offers the best lawn care services in Chesterfield. We employ a team of expert lawn care specialists whose experience in the Chesterfield lawn care business will help your lawn grow vibrant and strong. Let our experts create an individualized lawn maintenance plan for you that includes all of the lawn services your lawn needs. With Chesterfield lawn care services from Ground Effects, we put in the time to hand weed flower beds and remove any debris or trash that may have landed in your lawn.
Commercial Lawn Care Services
In addition to our expert residential lawn care, Ground Effects provides commercial lawn care services in Chesterfield for businesses, home owner associations, apartment complexes, and more. Our commercial lawn care team can properly mow, trim, and landscape any commercial green space you need, no matter how large or how small. We have the experience your business needs for commercial lawn care services in Chesterfield MO. Ground Effects is the number one choice in commercial lawn care services for Chesterfield commercial properties.
Chesterfield MO Landscaping
Ground Effects offers the best landscaping services in Chesterfield MO. Adding professional landscaping to your Chesterfield home increases the value of the property by increasing curb appeal. The expert landscape designers from Ground Effects can work with you to create everything from a new flower bed to a paved patio with a fire pit and pergola for the ultimate outdoor entertainment space. We use cutting edge 3-D design software so you can preview your new landscape design before ground is broken for installation. A beautifully landscaped home from Ground Effects' Chesterfield MO landscape design services will be sure to impress visitors and neighbors alike.
If you or your business is looking for the best Chesterfield lawn care services, contact us today!