Breckenridge Hills Lawn Care Services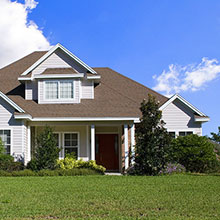 Lawn Care Services Breckenridge Hills Missouri. Ground Effects offers the best choice in lawn care services in Breckenridge Hills. We are a full service lawn care company that seeks to provide the quality, professional lawn service your turf needs to grow strong, healthy, and vibrant. The experts at Ground Effects have long term lawn care experience to create a customized lawn maintenance plan for your individual lawn. Our Breckenridge Hills lawn care services include professional mowing, as well as grass seeding, fertilization, and irrigation. If you prefer not to deal with the hassle that goes with seeding a lawn, we also offer sod placement and installation with our Breckenridge Hills MO lawn services.
Commercial Lawn Care Services
Ground Effects is proud to offer our expert lawn maintenance to businesses and other commercial properties in Breckenridge Hills MO. Choose our Breckenridge Hills commercial lawn care services for all of your business property lawn care needs. As we do with our residential lawn care services, we will professionally mow and trim the lawn on your commercial property. We follow the best practices and processes when mowing to ensure your commercial lawn looks inviting to potential clients, customers, or tenants. Let Ground Effects be your choice for Breckenridge Hills commercial lawn care services.
Breckenridge Hills MO Landscaping
Ground Effects is the number one choice for homeowners looking for a landscaping company in Breckenridge Hills MO. Our landscaping team can install as little or as much landscaping as you want to add to your Breckenridge Hills MO home. We offer flower bed and tree planting, lawn grading to even land, and retaining walls to provide visually appealing water control. The landscape designers from Ground Effects are knowledgeable and passionate about designing the best landscape for your home. We will meet with you and create a stunning landscape design with our 3-D design software. Make the best choice in Breckenridge Hills landscaping services by choosing Ground Effects.
If you or your business is looking for the best Breckenridge Hills lawn care services, contact us today!