Ballwin MO Lawn Care Services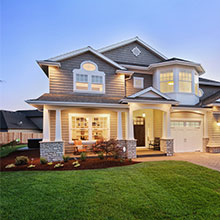 Lawn Care Services Ballwin Missouri. Ground Effects provides lawn care services in Ballwin MO. We are the best lawn care company in the Ballwin area, and we take great pride in providing only the highest quality services. Our team is dedicated to proper lawn maintenance and will help your lawn grow healthy, strong, and lush. Let our expert team give your lawn a professionally manicured look. Our lawn maintenance services include mowing, with edging services free of charge, as well as picking up any trash that may have floated into your lawn area. Ground Effects is the lawn care company you should choose to help you create a customized lawn care program for you through our Ballwin MO lawn care services.
Ballwin MO Commercial Lawn Care Services
The Ground Effects team can also create a customized lawn maintenance program for your business or commercial property with our Ballwin MO commercial lawn care services. We will first take the time to meet with you and learn about your business, and then work to create a lawn, green space, or landscaping that shows off the best qualities of your business or commercial space. Our commercial lawn care services in Ballwin MO include all of our residential services such as mowing and fertilization. We also offer sod placement services for businesses looking to install an established lawn or green space without the hassle of seeding. Choose Ground Effects for all of your Ballwin MO commercial lawn care services.
Ballwin MO Landscaping
Ground Effects offers professional landscaping in Ballwin MO. Let our expert team of landscape designers show you the potential of your Ballwin MO property through our 3-D design software. We can create a whole landscape without ever breaking ground, ensuring you get the new landscape that you want. When you have approved the landscape design, Ground Effects goes to work installing your landscaping. We can complete landscaping projects from a simple planting of a few trees, to a complete lawn grading and retaining wall installation. Make Ground Effects your number one choice for Ballwin MO landscaping services.
If you or your business is looking for the best Ballwin MO lawn care services, contact us today!